---
BC increased the covid-related restrictions this week. I've saved my less than PG-rated thoughts for a personal, private, note on this site. But let's just say that 'Frustrated' continues to not be the right word.
Mum got her second (Pfizer) shot this week. She's struggled a little bit with side effects; very sore arm, tiredness, headache, and she's also on night shifts this week which hasn't helped. But she seems fine. In a little over a week from now she'll be as safe as she can be. Dad is due his second shot on May 4th. So a little before my 40th birthday both of my parents will be fully vaccinated – easily the best birthday present ever.
Had my first attempt at a beer on the balcony this week. Made it about 1/4 of the way through — slightly too chilly in the wind for it to be enjoyable.
We've had another regular visitor for the past week. A bird, which Jeremy informed me is highly likely to be a male robin, has flown into our balcony door multiple times, every day this week. We've tried everything we can think of to try and prevent him from hurting himself. Current running theory is that he sees himself in the reflection of our glass and is trying to attack it. He's also, very, very regularly "marking his territory" which is becoming…tiresome. Reliant (that's his name) needs to find a new home before he hurts himself.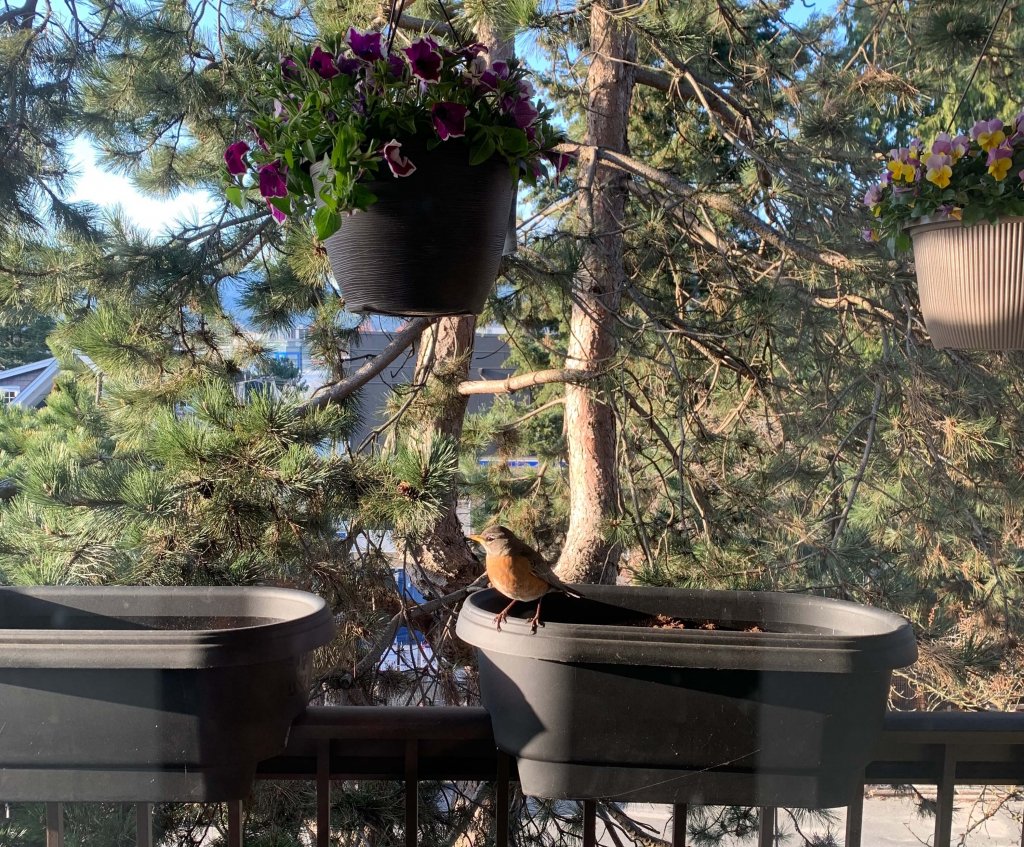 Happy Easter everyone.
---
I published an RSS Feed add-on to Content Visibility at the end of last week. This means that you can show or hide any of your WordPress content blocks for folks who read your content using RSS.
I've loved RSS for as long as I can remember. I firmly believe that RSS is the primary reason I am the web developer I am today. I have an RSS Feed list with several dozen sites that I read every day, and have done for more than a decade. Our industry moves so incredibly quickly, it's the only way I've found that keeps me even remotely close to up-to-date. Here is a link to my list of RSS Feeds.
---
Deep Daze is a simple command line tool for text to image generation using OpenAI's CLIP and Siren. I'm going to pitch my manager at work for us to build a WordPress integration for this, to help folks write alt tags for the images they use on their sites.
Nikita – tonksy – has written a fantastic article on what font-size means and how we can fix it.
John Billion has written yet another indispensable tool for WordPress developers, the WP Hooks Generator.
---
BC COVID-19 Vaccine Count: 16.7% (+4.3%) and 14.7% (+3.79%) Canada-wide. 👩🏼‍⚕️