Quite a lot of "normal" stuff this week. At a time where things aren't particularly normal in my private life.
I went for an outside drink with my previous boss's boss this week. It was really great to see her and chat through the world and hear about her new work's projects. One of which I'll hopefully be able to speak about in the not too distant future which sounds super cool.
I also went for an outside drink with a friend who I haven't seen for too long. Legitimately lovely.
Also got away for a few days staying at a friend's parents cottage. I needed to go to Vancouver Island for reasons and their cottage was only about an hours drive away. Visited a local attraction called the Kinsol Trestle and took a walk down to the nearby river. Refreshed.
Also attempted my first jigsaw puzzle in more than 30 years. It is a 1,000-piece puzzle of the solar system. The cottage has no cell reception, no wifi, and no TV. So I had more time on my hands than perhaps I would normally have. However, the approximate 10 hours I put in weren't quite enough, I probably came up about an hour short.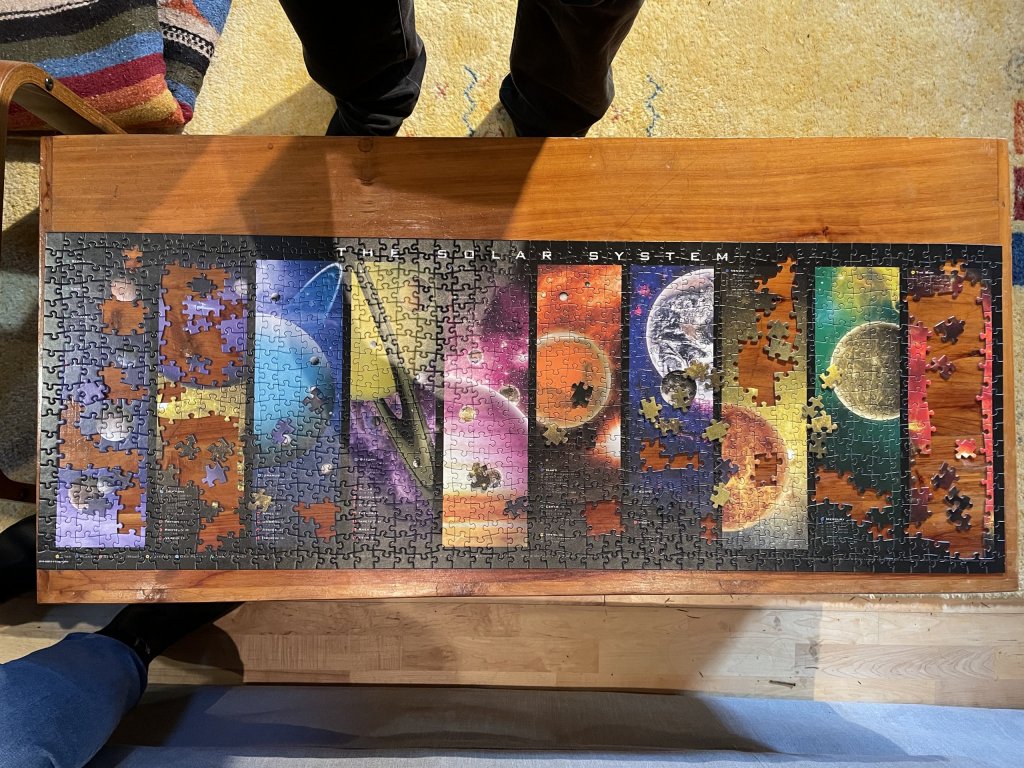 ---
A WordPress plugin to remove avatars from your WordPress site.
A WordPress plugin which provides a block to let your visitors compare between two images.
A reference to ease developers into mathematical notation by showing comparisons with JavaScript code.
---
BC COVID-19 Vaccine Count: 87.0% partially vaccinated and 79.8% fully vaccinated. (+1.6% and + 1.7% in 2 weeks)
Canada COVID-19 Vaccine Count: 84.9% partially vaccinated and 78.5% fully vaccinated (+1.5% and + 2.1% in 2 weeks) 👩🏼‍⚕️